Because most stay at home date ideas still require too much energy, here are 27 at home dates you can do from your couch.
Here's the truth: Rich and I are not very good about date nights.
I know I know, before you vote me off the island of marriage bloggers (who seem to be unanimously pro-date nights), let me explain.
Frequently mid-week I think to myself, "Oh we should do a date night this Friday night!"  Cue lofty imaginings of us playing tennis or going for a hike or a bike ride or concert or maybe ballroom dancing together.
Wouldn't that be so awesome of us?  Can't you just picture us as that awesome, ambitious, athletic couple?
Yeah, me neither.
Reality check: enter Friday night. Rich is exhausted from working all day and rushing home for our date. I'm exhausted from all that date planning and babysitter finding I intended to do. He comes home and guess how excited we both are about our tennis/hike/bike ride/dancing date involving an imaginary babysitter?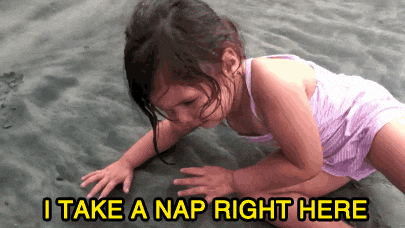 Yeah.
Out go our awesome date night plans and on goes the TV.
And not only is the tired thing an issue, but there's also this problem called money. Perhaps you've heard of it. Going out on dates and finding babysitters is EXPENSIVE!
We have three little children and we've been living off of Rich's graduate school stipend for . . . ever? We're just in the phase of life where we need an arsenal of LOW ENERGY / HIGH CONNECTING dates.
If you hire babysitters every week and go on long bike rides and ballroom dance every week, I'm so happy for you. I really am. Please carry on.
But if you are like us and are equal parts tired, cheap and a slightly lazy, but still want awesome ways to connect, I've written out some date ideas you can do from your COUCH.  Because most stay-at-home date night post ideas I've seen online still require so. much. energy. (Cooking?! Who wants to do that after cooking all day for five people?!  Not I.)
These couch dates are low-energy things to do together BESIDES watching TV. Don't get me wrong, we love shows (probably too much), but sometimes you need to add a little old-fashioned interaction to re-connect.  Quality time and all that.
Here's what we've come up with:
27 Dates You Can Do From Your Couch:
 Play the newlywed game.  Ya know that old game show where you answer questions about yourself and then your partner tries to guess the answer?  Then switch? Maybe its because my love language is quality time, maybe its because I love talking about myself or maybe its because I love 70s leisure suits- whatever the reason I LOVE the newlywed game. Its so fun and interesting to try to guess and stump each other.  Check out some questions here.  (leisure suits optional, but recommended).  Rich and I have done this a couple of times in our nine years of marriage- never gets old!
Wiki Wars!  Choose a random Wikipedia page topic. That will be your end page destination.  Both of you are trying to navigate to that page starting from two totally different and random Wikipedia pages (ie you start on Kerri Strug, he starts on The Death Star and you are both trying to get to the page Tiananmen Square).  The catch is that you can only do it by clicking on links from Wikipedia pages!  Whoever gets to the end destination first wins. Whoever learns the most interesting factoid wins second place.  See examples of Wiki Wars here. Rich schools me on this one.
Lip Sync Battle. There is a helpful Lip Sync Battle App (which is awesome). Or you could just choose amazing/hilarious songs for your spouse to lip sync to on Youtube and switch off. Nothing gets you laughing like a good lip sync. This one could be as high energy or low energy as you want it to be.
Work on a puzzle together. Maybe this one sounds lame, but its honestly one of my favorite stay at home dates to do. Working on something side by side that is low-stress makes for really great conversation and connection. Also, you can easily pick up puzzles at your nearest thrift store usually for about 50 cents or a dollar each.
Dub over a soap opera in a different language. If you are in a silly mood, this is a good one. Start by playing a soap opera on youtube in a language you don't understand (example below). While you're watching, you and your spouse make up the dialogue.  Accents and character dramatizations encouraged. Old kung fu movies work great for this too.
Answering sappy questions. If you are couch-dating on a special occasion like Valentine's Day or an anniversary or you just want to fill each other's love tanks, try answering some sappy questions to each other either out loud or on paper.  Where might you find a long list of sappy questions might you ask? Gotcha covered.
Card games. Whip out a deck of cards and play your favorite game. We like Speed, Spit, Egyptian Ratscrew, and SlapJack.
Play would you rather. This is one of Rich's favorites. We actually own the card game, but if you don't, no biggie. Here's a free version with lots of questions. Would you rather travel 500 years into the future or 500 years into the past?
Sketch each other. Grab some watercolors, crayons, markers or pencils and get to drawing. (this is so much better if one or both of you have no artistic skill).
Make a stop motion video together. This one could require as much or as little prep time as you want.  My friend Shelly and her husband have done this on dates and the results are so epic-ly awesome, we had to try it too.  Obviously their video required much more energy than a typical couch date, but you could make a low-energy one too. Rich and I made one once about six years ago and we still love to watch it and remember how fun it was to make it.
Blind Karaoke.  We haven't done this just the two of us, but I can attest this is an awesome party game. You play by selecting a song you know well on youtube, then putting in headphones so only you can hear (big sound-blocking headphones work best), then you are blindfolded. I'm terrible at karaoke, so this works perfect for me since I can't see anyone's reactions or hear myself sing! This is funniest if you pick a song with a lot of different voices (since the listener can't hear the background, only your voice).
Take personality tests and compare results. Rich and I once checked out a few personality test books from the library and did this at a restaurant. It was really fun. You can take this test for the color-code personality test. Or this one for the Meyers-Briggs personality test. Then try taking the quiz AS IF you were your spouse and see how your results vary. Or you could both take the 5 love languages quiz here and help your marriage in the process 🙂
Adult coloring books. Coloring is so soothing. Like working on a puzzle together, this is a good one to keep your hands busy and have some quality conversation.

via: Imgur

Learn a new skill together on youtube. Youtube is amazing. You could take a Spanish class, learn how to swing dance, change a flat tire, or improve your singing. Seriously anything you can think of, someone is anxious to teach you on youtube.
Watch old family videos. We take a million videos and never watch them! A few times we've unintentionally gone down rabbit holes watching our old videos and it is always so fun and nostalgic. I imagine it would be even more fun if we intentionally did it!
Read a book out loud together. We've always imagined ourselves doing this way more than we do. I think we've actually only done this once and the book was Les Mis, so a little ambitious perhaps, but I wistfully remember lying on Rich's lap while he read to me about Jean Val Jean. Fond memories.
Play name that tune. Find the top 40 most popular songs from when your spouse graduated high school. Look the songs up on Spotify or Youtube. Take turns playing the songs, pausing them and seeing if your spouse can sing the next line.
Make a keepsake. Video record yourselves talking together about how you first met, special memories you have through the years, what you find attractive about the other one, etc (more topic ideas here). Your future posterity will love you for doing this! I would treasure having a video like this of my parents or grandparents!
Play a board game. This one is rather obvious, but so under-utilized at our house! A few of our favorites are: Loaded Questions (ok, this one you would have to just read the questions and answer since it is more of a group game, but it is my favorite most favorite party game), Imagine If, Dominion, chess, Speed Scrabble or Bananagrams, Trivial Pursuit the card game, and SET.
Play a game on paper. This one is quick and easy or you could make it longer by holding a tournament. Grab some paper and play tic tac toe, hangman, the dot game, or my personal favorite MASH. Too old to play MASH you say? IMPOSSIBLE!

via trendyjoe

Massage night. Give each other massages. Better yet, watch a tutorial on youtube on how to give an awesome massage, then apply what you've learned.
Have a Skype double date. Connect with an old couple friend or brother/sister in-laws. We used to have pretty intense Scattegories dates with some friends of ours. When we moved we tried it via Skype and it was just as fun!
Plan a vacation. Ok, this would be way too schedule-y a date for the likes of my husband (he dislikes productivity disguised as "dates"), but if you don't mind that, go to. If you do, plan a hypothetical dream vacation and go to town with Google Earth. Is Google Earth not the coolest thing ever?
Toss food into each other's mouths. Grab a bowl of popcorn or grapes or Goldfish and practice the art of tossing it into each other's mouths. You could make a point system if you want to get all fancy. Look how fashionable you can be!
Make out. This could turn into some thing more (which is obviously one of the best ways to connect), but seriously when was the last time you just sat and made out JUST for the sake of making out? We've lost the art of a good make out session since we've been married. Such a shame, we used to be so good at it 😉 Put on some music from when you were dating and have a make out night.
Have a taste test night. Ok, this one takes some prep beforehand, although assuming how you feel about delivery, could potentially be done solely from your couch. Test the same food item from various restaurants or grocery stores or even just different brands and rank them. A few ideas: donuts, cupcakes, ice cream, milkshakes. Clearly I have a sweet tooth, but if you wanted to go more boring  non-sweet you could go with pizza, pretzels, soda, cereal, anything!
Talk to each other. I know, so weird right? If you are new to talking to each other, here's a little guide that might help. Talk about your hopes and your dreams, your frustrations and your struggles.  Where do you want to be in 5, 10, 20 years? What do you want to accomplish? What's stopping you? No agenda, no advice, just some soul-bearing connection.
Alright, that is 27 ideas. For you math wizards out there, that is 52 divided by 2, plus 1, meaning enough stay-at-home dates for you to do every other week for an entire year. Plus one. You're welcome.
Do you do stay at home date nights? What have been your more successful ones?  Please enlighten us in the comments!