Note thirteen of our 14 day series of love notes is to say what song reminds you of your partner and why.
Hello and welcome to our thirteenth prompt of our 14 Days of Romantic Love Notes series! I'll be following the 14 love letter prompts (listed in their entirety at the bottom of this post) one prompt per day. Be sure to snag the free printable at the end of the post if you want to follow along!
---
Note 13: Describe a favorite movie-watching experience with your partner.
Ah! This one is REALLY hard to choose. I can think of SO many. A few (just to make Rich smile): Thor Ragnorok, Cloverfield, Ocean's 13, Star Wars (both by ourselves and with the kids), About Time.
Ok, but the one I'm going to pick is the movie Ratatouille.
The scene:
Its finals week. I'm in the second semester of my graduate program having just finished seemingly mountains of final papers. Rich just finished his last semester of college (a particularly demanding one in his Medical Laboratory Science program).
And we are freee!!
We rent a movie- Ratatouille and we splurge and get one of those monster pizzas from Papa Murphy's. You know the double layered ones where you can only eat like once slice or else you might vomit? That one.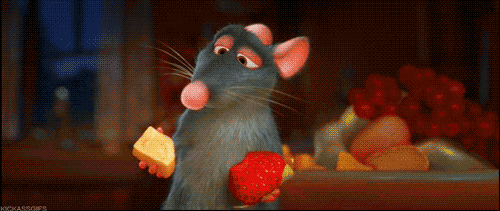 Hot Tamale candies are on the table (a must for early marriage Rich and Celeste movie watching (we lived across the street from a gas station DRIVE THROUGH (!))) .
And the feeling is pure giddiness.
We are done, we have a fairly blank summer ahead of us.
We are free.
And we liked the movie too 🙂
---
So there you go.
Ok your turn! What is a favorite movie-watching experience with your partner?
Remember, even thinking it in your mind can help fill your love tank. So even if you don't write it out- think about it!
And if you want a designated space to write it out, fill out this form with "Romantic Love Notes" in the comment section and I'll send a free PDF printable your way with all 14 prompts and space to respond on it 🙂
[contact-form-7 404 "Not Found"]
Here's what the PDF looks like (first page):
And here are the rest of the prompts:
See you tomorrow!