What happens when you have sex with your spouse every other day for a month?  Good things. Good things happen.
This post contains affiliate links.
We just wrapped up our love experiment for the month- having sex every other day. This challenge is based on Gary Chapman's book The Five Love Languages, specifically the physical touch love language.
Time for a re-cap!
Of all the love experiments we've done so far this year (connecting for 10 minutes everyday for quality time, sending a loving text/note everyday for words of affirmation and giving a gift every week for gifts), this one – to have sex every other day – was by far the most demanding.
It was also the most rewarding.
We had to SUPER prioritize it in order to make it happen.  If we're being honest, when every other day rolled around, at least one of us, but usually both of us would have rather just watched a show together instead of having sexy times.
Why? Because sex takes energy and its just plain easier not to do it.
BUT I'm SOOOO glad we did. Two years ago, Rich and I held a similar experiment and I wrote all about the outcomes of that in this post (spoiler alert- the experiment went FAR better than I could have ever anticipated).
I'm happy to report that we experienced similar results this time around. Suddenly, we were flirting like we normally didn't, we were understanding each other better, we were happier. When he came home from work, instead of our usual disconnect from him having a demanding day at work, me having a draining day with the kids and neither of us being totally sure if we're just drained or if we're miffed with each other- we were just on. He would come home and we would be legitimately happy to see each other. We had lovey eyes.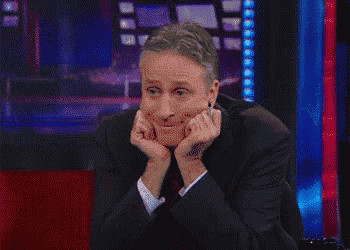 We were able to express having a hard day while still being grateful for each other.
It was like this upward cycle. I'm not sure who would start it. But I think having regular good sex just brings out the best in Rich- he's more attentive, more caring, more empathetic, which then in turn brings out the best in me. Or perhaps its the other way around?
Either way the little things that come up that plague our marriage just sort of dissolve into oblivion as we connected sexually every other day.
Did you know a good sex life could do that??
I didn't (well, I did since we started working on it two years ago, but before that I had no idea!).
Let me try to explain where my mind was at two years ago (and often still resides). I didn't prioritize sex. I did it mostly to appease my husband and to improve our marriage, but I didn't enjoy it for ME. I didn't think I had to. I plainly just never thought about my sexual desires one way or the other.
I think I did this because I had SO many other things to prioritize when it came to my own self-improvement and sex just was not on the list. I strive to be more kind and generous by prioritizing serving those around me. I strive to be closer to God by prioritizing prayer and scripture study. I strive to be a better mother by being more patient while disciplining effectively.  I strive to be healthy by cooking meals and exercising. I strive to keep my life clean and orderly (ok, this one is kinda far down on the priority list, but you get the idea).
In ALL of these many priorities I strive for, where would prioritizing my own sexual development come in?
It wouldn't. I didn't see it as necessary AT ALL to my personal progression.
Sex was mostly for Rich and to feel connected to him.
And here's the thing- I still can't really find the words to convince anyone who thinks like I did to start prioritizing their own sexual feelings and development.
All I can say is that by doing so, my life became indescribably better.
Just everything better- my generosity, kindness, patience, happiness.
I have no idea why this occurred. Really I don't know.  I just know that once I started thinking about sex a lot, talking about it a lot and doing it a lot- life became so much more rich than it was before.
And I can't stress enough that the mental transition from "doing it for my husband" to "doing it for me and for us" was SO necessary.
I didn't want duty sex, Rich didn't want duty sex, and yet duty sex was what we had for SO LONG. It wasn't until I started exploring what I really wanted and owning that, that things changed.
And I'm SOOO thankful to this blog for helping me to start the experiment in the first place. I honestly don't think I ever would have if it weren't for this blog.
Here's the official experiment re-cap:
Extra Resources
I mentioned in this post where I talk about how to improve your sex life that the most important thing for me was to acquire new ideas and I mentioned what I read last time we did this experiment.
So I wanted to include some resources I've come across that helped me this time around:
One of my readers recommended this to me (thanks!) and because I LOVE Sheila Gregoire's book 31 Days to Great Sex, I knew I wanted to check this course out too.  So glad I did.  There are 10 modules- each with a short video, assignments  and resources. Some of the topics include:
Feeling comfortable in your skin
Making hormones your friend
When it doesn't feel good
Making sex exciting
I breezed through the videos pretty quickly and loved them, but I have to say the real magic of the course happens when you fill out the brainstorming exercises for each module.  Its come up again and again this month that it is important to realize exactly what you like and what you don't and why and these exercises are a great way to do that!  Highly recommend.
Check it out here
I just came across this awesome and free (!) resource- its an app designed for Christian couples to keep things exciting.  Its got this great game for foreplay with prompts and suggestions based on your comfort level. It also includes conversation starters to connect with and over 190 position ideas.  Here's a video explaining it all.
Check it out here for Android, and here for Apple products.
3.  Sex Prompts
For a gift for Rich, I made us a little box with cut up pieces of paper with what I call "sex prompts" on them. There are three categories- fun, sappy and sexy- depending on our moods. I've decided to share them with those that are interested. You can either copy these and give them as a gift to your spouse or just use them whenever 🙂
Since not everyone would want these, I'm including them as a free download here:
---
If you like this post, be sure to sign up for our monthly emails. They're sure to give you that extra kick to keep your marriage fresh and healthy 🙂 (don't worry, I don't bite.  Or worse try to sell you things):