Alright guys, it's about time for my annual sex post on this blog.
I'm a marriage blogger. It happens.
Here's the thing this time though, ever since I posted about how I went from never caring about or really wanting sex, to loving sex last year, I've been getting A LOT of questions about sex.
Via my blog email yes, but also in my personal life.
Sometimes from close friends. Sometimes from people I hardly know.
Just this month I had two different women from my church congregation come talk to me about sex who I've never before had conversations with, but who had read my blog and felt comfortable enough to ask me.
Which thrills me. Truly.
But each time this happens, two thoughts strike me:
Good gosh, there are so many misunderstandings about how to have a good sex life!!
I want to just download all the books I've read and e-courses I've taken into these women's brains so they could understand and be more equipped.
But I find myself hesitant to fully endorse any of the resources I've learned from to my fellow LDS women. I have hang ups with each.
I wish that Jennifer Finlayson-Fife's courses weren't so expensive (or jargon-y, they went over my head the first course I took from her).
I wish that Passionate Marriage wasn't 900 pages long.
I wish that Slow Sex used the "f" word about 99 less times, and that she would acknowledge that who your partner is and how long you've known them DOES in fact affect your sexual experience with them.
I keep wishing for a resource with all the best sex tips and mindsets I've gained without scaring people and without taking a million dollars or a million years to process.
Then the thought, "Hey wait a minute, why don't I make a sex resource?"
Then I imagine the conversation telling my parents (and my mother-in-law :I) about said project and think, "Nah, better not."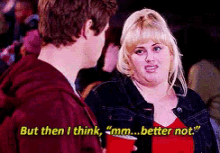 Friends, if you want a sex e-course from me, please let me know. Because it just might take all of my bravery to do so. I'm thinking of creating a course called, "Learn to Love Sex."
I would be targeting LDS women because I feel much more qualified in understanding the mindsets and roadblocks around sex within the LDS culture than the world at large, but of course, I will make it helpful to anyone who wants to learn from the resources I have learned from.
I want my course to be super helpful to YOU, my readers. To do so, I need to know what you are struggling with currently in your sex life.
If you would answer these three questions, I would be ever so grateful.
[powr-survey id=2ee559e7_1542216752]
Thanks a million guys.
Life is too short for mediocre sex, or worse duty sex! Let's learn to love sex, what do ya say?