Prompt fourteen in our 14 Days of Love Letter series is to state what you could do TODAY to make your partner happier.
Join us for our love experiment this month:  sending a nice text/email/note to your partner everyday!  I'll be following the 14 love letter prompts (listed in their entirety at the bottom of this post.)  Sign up for our email list  if you want to join the challenge! (there is a sign up in the footer)
---
Prompt 14: What is something you could do TODAY to make your spouse happier?
Well, today is Valentine's Day (HAPPY VALENTINES DAY!), so today to make Rich happy I am going to make him an awesome card and work on a little gift for him (which I can't talk about, because Rich might read this before the giving of said present and what a bummer that would be if I spoiled it for him).
Ok, off to make Rich an awesome present.  Because he's awesome.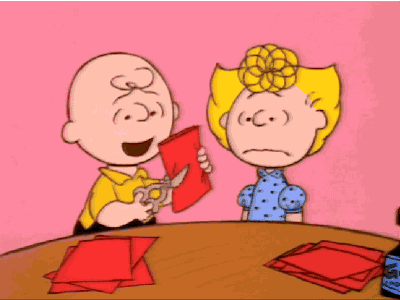 ---
Ok your turn!  What is something you could do TODAY to make your spouse happy?
Remember, even thinking it in your mind can help fill your love tank. So even if you don't comment- think about it! And if you are joining our monthly challenge, send the answer to your spouse in a text or email or note.
Oh! And I put all of the love prompts into a handy dandy printable so you can print it out, fill them out and give all the love letters to your spouse as a gift! Perfect Valentine's day gift! Here's a sample of the first page:
If you want the printable of all 14 days for your very own, just put your email in that little box and I'll send it to you for FREE! (seriously imagine their face reading these love letters . . . )
Read last years 14 days of remembering to love prompts here.