This post contains affiliate links.
Perhaps from the title of this post you are thinking I am going to be talking about vacations, pedicures or my favorite cereal.
I'm not (but it's Ohs if you're wondering).
I'm not talking about short-term emotional numbing indulgences that parade themselves around as self-care.
Rather, I'm talking about long-term solutions to deal with anxiety in a healthy, productive way.
I'm talking about how to form the habit of regulating your anxiety, dealing with negative emotions and showing up as the best and most loving version of yourself despite what stressors life throws at you. (that life- always throwing us stressors).
I could make this post a nice listicle "10 Ways to De-Stress" "5 Top Tactics to Deal with Anxiety." I write articles like those pretty often, but today I wanted to offer you more than just a nice article to read and then move on with your day. I want to offer you a whole TOOL KIT to actually change the way your brain deals with stress.
You can't do that with one article.
You need lots of new knowledge, new skills, practice and lots of refreshers. If you are serious about making some changes for yourself and those you love, I'm going to be offering you some of the most helpful, transformative resources I've come across that have revolutionized the way I deal with negative emotions and stress.
These have done more to improve my marriage than any date night or check in ever has.
After all, the most loving thing we can do for our spouse is to learn how to regulate our own anxiety.
So let's get started.
The Anxiety-Reducing Tool Kit:
Books
The Untethered Soul

The Untethered Soul: The Journey Beyond Yourself
After listening to an interview on Oprah's podcast with Michael Singer, I immediately requested this book from my library and dove in. I started it right at the end of my pregnancy and ended it when my baby was about two weeks old.
The newborn phase has always been so, so tough for me. I feel all fuzzy, emotional, so overwhelmed and not myself. Except for this time. I honestly think it was one of the best two month periods of my life, filled with feelings of sacredness and deep, deep peace.
Weird, right?
I attribute a lot of that to reading this book, which like Eckhart Toele's work, talks about how we are not our thoughts and feelings. We are the watchers of our thoughts and feelings- of infinite worth and beauty.
This book just zoomed my perspective on life out and made my problems seem like no cause for alarm.
Bonds That Make Us Free

Bonds that Make Us Free: Healing Our Relationships, Coming to Ourselves
Gosh, I love this book. I highlighted something on every page. This book pointed out the absurd lengths to which we travel just to prove our thoughts right. We will go to insane measures unconsciously to avoid questioning our own "rightness," including making ourselves miserable.
I've never read another book like it.
Loving What Is

Loving What Is: Four Questions That Can Change Your Life
I've talked about this book quite a bit. I really like Byron Katie's work. As much as I like the book, I like her worksheet even more, which I cite as my most helpful self-soothing tool here.
Forgive For Love

Forgive for Love: The Missing Ingredient for a Healthy and Lasting Relationship
Fred Luskin defines forgiveness as "the ability to be at peace when you do not get your way." That also happens to be a FANTASTIC definition of self-soothing. Forgiveness = self-soothing. Truth!
Reading this book caused a general peace to seep into my life for a few months after I read it. I love Dr. Luskin's work. I talk about it here. If you don't have time to read his books, spend some time with him on YouTube. You'll start to feel less stressed, promise.
Expectation Hangover

Expectation Hangover: Free Yourself from Your Past, Change Your Present and Get What You Really Want
I have this problem. I have these expectations for how I want my day/weekend/life/marriage/kids behavior to go and when those expectations don't get met, I can start to act like my toddler- pouty, full of blame, eating cookies for dinner.
Christine Hassler calls this an expectation hangover and she walks you through exactly what to do when your expectations don't get met (which is the cause for most of my stress) as well as how to set better expectations.
Daring Greatly

Daring Greatly: How the Courage to Be Vulnerable Transforms the Way We Live, Love, Parent, and Lead
Really all of Brene Brown's books have done wonders for my self-soothing. The way she addresses shame and vulnerability is just so good and healthy for the soul. I like Daring Greatly quite a bit because it gave me courage to let go what needed to be let go.
Podcasts
Better Than Happy
Are you guys super tired of hearing me gush about Jody Moore's podcast yet?
Well get used to it! Can't stop. Won't stop.
I had heard of her for a while before I started listening (it's a small LDS world after all) because I thought life coaching was hoaky I guess? Well, my thoughts have changed.
Every thing she says about marriage is something I agree with 100%. I typically listen and audibly say, "Yes! This is what I'm saying!" So, if you want to hear a better, more articulate version of my thoughts on marital improvement (and life improvement), seriously subscribe to her show.
Oprah's SuperSoul Conversations
Every book I've ever wanted to read, Oprah has most likely at some point interviewed the author, and put that interview up on her amazing podcast. Michael Singer? Brene Brown? The Dalai Lama? Maya Angelou? Yes, yes, yes, yes.
This podcast is where my to-read list comes from.
Also love her two other podcasts – Oprah's Master Class (like 30 minute biographies on various inspiring people) and Oprah's Spiritual Channel.
Good Life Project
"What if you could pull up a chair next to some of the wisest creators and teachers in the world and ask them your deepest questions? That is what we do on the Good Life Project." – Jonathon Fields
This one is similar to Oprah's in that they interview amazing, inspiring people. He and his wife do it together. Big fan.
Where Should We Begin?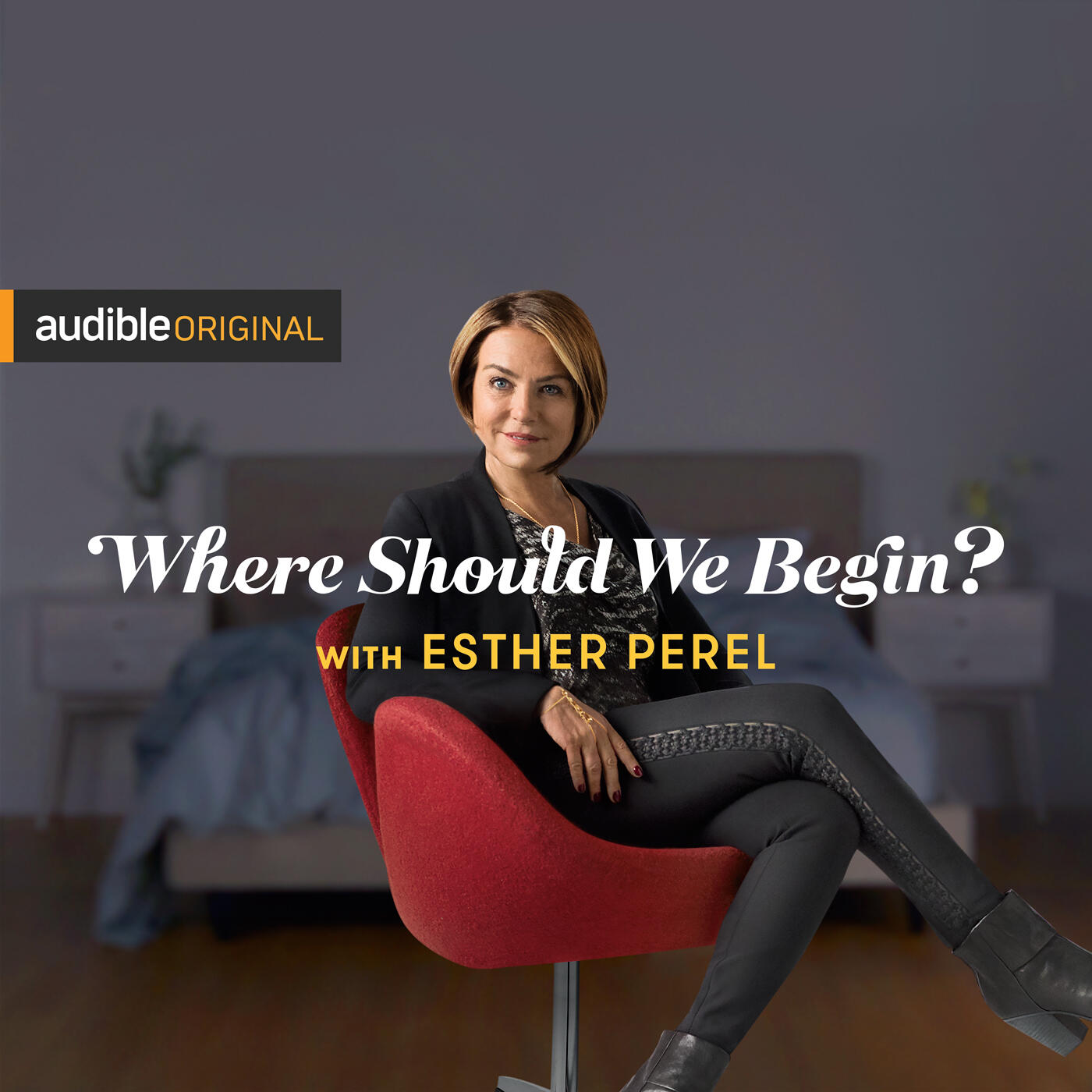 This is a marriage podcast by esteemed marriage therapist Ester Perel (check out her TED talks if you don't know who she is). She is giving actual couples actual therapy on the show. It's heavy, but if you are in need of marriage therapy, this one could be a life saver. She has episodes called, "The Addict," "Sexlessness," and "Wanting to be Wanted." Check it out.
Articles and Videos
There are undoubtedly a million articles about self-soothing I could research and link to here. But in the interest of brevity, I'm going to link to articles and videos that talk about the books I listed above. Often when I want to read a book, but don't think I have the time, I'll look up some interviews with the author and I've been surprised at how much new knowledge I can gain by doing so.
Here's an animated book review of Michael Singer's the Untethered Soul. And here is an excerpt from chapter 15: The Path to Unconditional Happiness
This is SUCH a great review of the book Bonds That Make Us Free (I feel like I could have written it- although Rich did not make me read it as her husband did).
If you want to see Byron Katie's work in action, look no further than her YouTube channel, where she coaches all sorts of people on every problem you could imagine.
Here's a Q&A article with Fred Luskin about forgiveness. Also HIGHLY recommend these videos of his presentations.
Here is an hour-long interview with Christine Hassler all about Expectation Hangover.
Here's Brene Brown's TED talk that started it all.
Apps
There is a reason Apple crowned Calm app of the year in 2017. For anyone who wants to try out meditation, I whole-heartedly recommend this app. And for the record, I also whole-heartedly recommend trying out meditation.
This app has lots of 10 minute guided meditations including a new one daily, a series on gratitude, one on managing stress, relationships to others, relationship to yourself and many, many more excellent guided meditations.
And for beginners, they have a series called 21 days of calm, made up of 21 fifteen-minute meditations that teach you how to meditate, why you meditate and how to form a healthy relationship with yourself. If you've been wanting to get into meditation- start there!!
Alright, so those are all my favorite anxiety-reducing tools I've come across. What did I miss? What are YOUR favorite books, podcasts and apps to learn to reduce stress?